I'd like to say I'm starting 2017 with a bang but it's going to be more of a ping. But that doesn't mean that 2017 won't be great!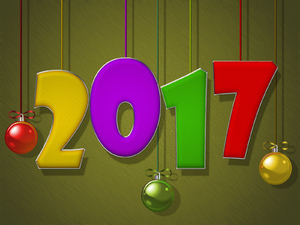 I've already started drafting my next novel, decided to take more exercise, going to drink more water and say a positive affirmation everyday. This is how I guarantee that I stay focussed, stay positive and get lots done without working myself into a frazzle.
I worked hard in 2016 and achieved a lot of personal as well as work related goals so I'm approaching the coming year in a similar way.
Just before Christmas I did a 30 day yoga camp (at home and followed it on YouTube - nothing fancy). With each day came a new affirmation and those really made me focus on what was important to me and set the framework for how I'd like to be in 2017.
So here I am - the 2017 version of Rosa Temple and I can't wait to get going ... but first, I'll put the kettle on, polish off the last few Xmas chocolates and join you on my next blog as I start my 2017 journey.
Happy New Year everyone!!