Originally posted on
Connect With Chick Lit Club
26th October 2016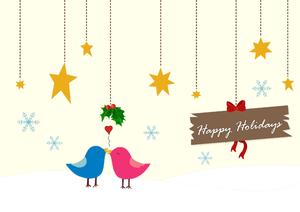 I'm a new writer to chick lit and romantic comedies but I didn't fail to notice that there were a lot of Christmas books in this genre out on sale as early as September; some were even out on Amazon in August!
Now I'm one of these people who gets agitated when she sees Christmas decorations going up in shop windows in the autumn. It just doesn't seem right to me somehow. I'm not ready for the festive season, especially on a year like this in London when the sun is still out (as I write) and I haven't started wearing my woollies yet. But the trend to bring out a Christmas book earlier rather than later still seems to be the norm.
So, as a new writer I did what everyone else was doing, I planned to publish my Christmas book in October – who am I to doubt the experience of others?
Earlier this year, Single by Christmas was just a seed of an idea and I wasn't even sure I could have it written, edited and proof read in time for December, let alone any earlier than that. I struggled with the concept of writing anything remotely Christmassy so early in the year.
I wondered if I should put decorations around my writing desk and stick paper snowflakes on the window to get me in the mood. I also wondered how the other writers managed to get so Christmassy if, like me, they were writing their Xmas romances in the springtime!
Finally I came to my senses when I realised, you don't have to have snow, tinsel and mince pies around to write about Christmas, in the same way a historical fiction writer doesn't have to go back in time to write historical fiction novels! The answer was staring me in the face; do what fiction writers do best – USE YOUR IMAGINATION. Then, suddenly, the novel that was just a few scrawled notes on an old notebook, came to life and I found I was in full flow and the ideas just kept on coming.
When it got the to the end of August and I was in the throws of editing, I did notice that one of the television channels, renowned for its romantic drama films, started showing Christmas movies! I was tempted to start watching some but, to be honest, I just love the idea of a Christmas film being watched when I'm all cosy on the sofa with a hot cup of tea, thick socks on and the Christmas tree lights twinkling in the background. And I wasn't about to get the tree out in August! Added to that we were having a heatwave in London and it just didn't seem right.
If I decide to write a Christmas novel for next year, Christmas will have to come early again, but I think I know how to handle it now.
So now Single by Christmas is out there, the official release date being 18th October. It still wasn't published as early as some but I'm happy that it's the heart-warming, feel good story I was hoping to write and I hope it has readers getting cosy on the sofa with a hot drink and getting well and truly in the holiday mood.